A UNIQUE PILLOW OF A UNIQUE PET: YOURS!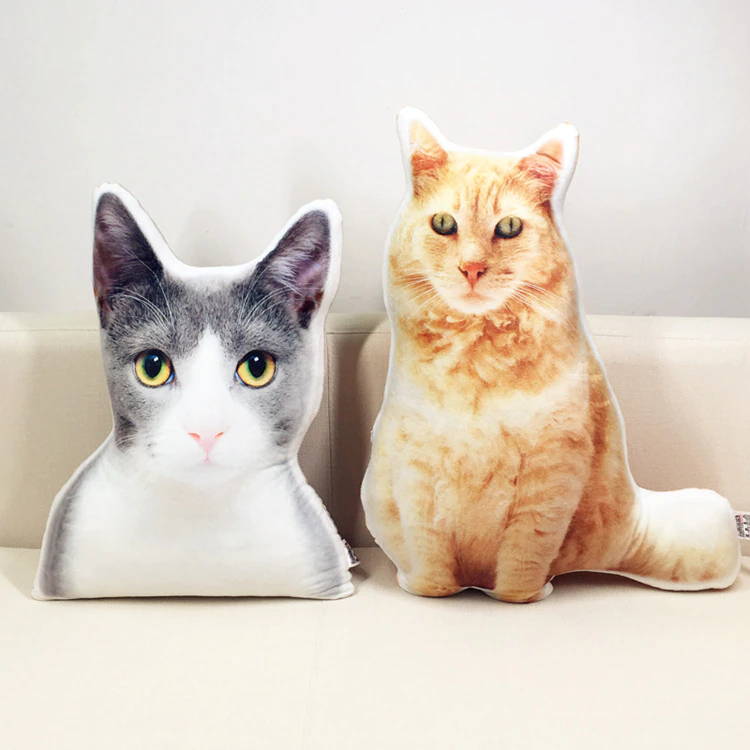 Feel your Pet's Presence!
Because we want to remember our lost pet. Because we want to stay close to our pet who has to stay at home while we are away in college or on vacations. Because we think it is super fun.
Well, for all those reasons, having our pet(s) as a hyperrealistic pillow is absolutely fantastic! It's like having our real pet with us all the time!
What is so special about this Dolls Stuffed Animal Pillow?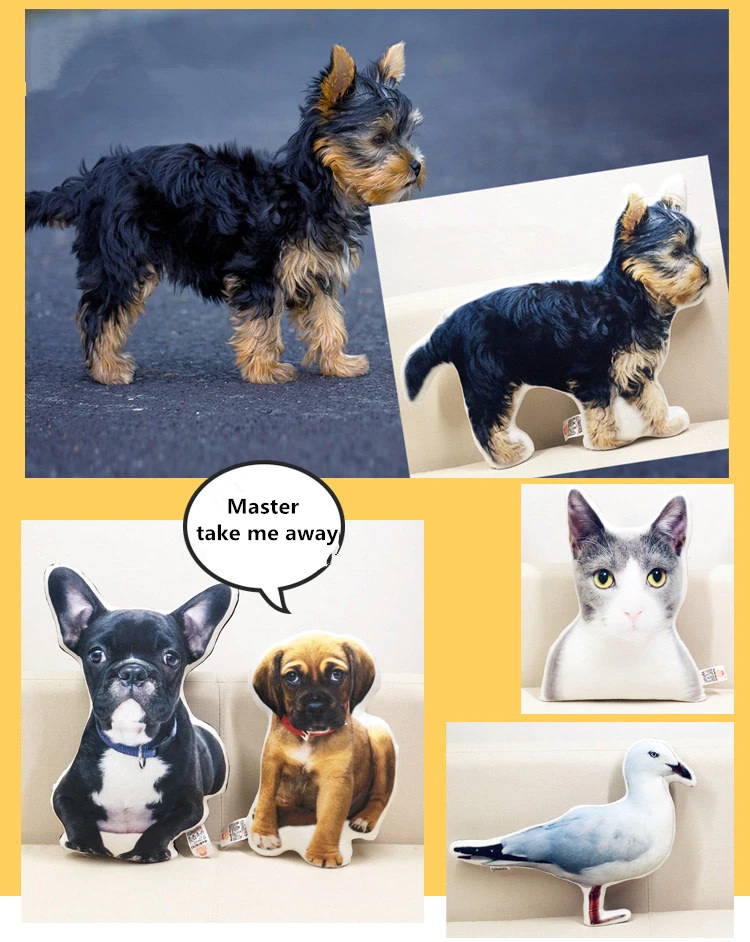 HYPERREALISTIC DESIGN - Upload your favorite pet picture and we do the rest! You will get a pillow in the shape and colors of your pet's picture. Thanks to our high-quality print, fabric, and ink, the resemblance will be so uncanny that you will get the feeling to see double!


DOUBLE-SIDED - We are proud to make only double-sided pillows. That way, whatever, the way your pillow lies, it will look great!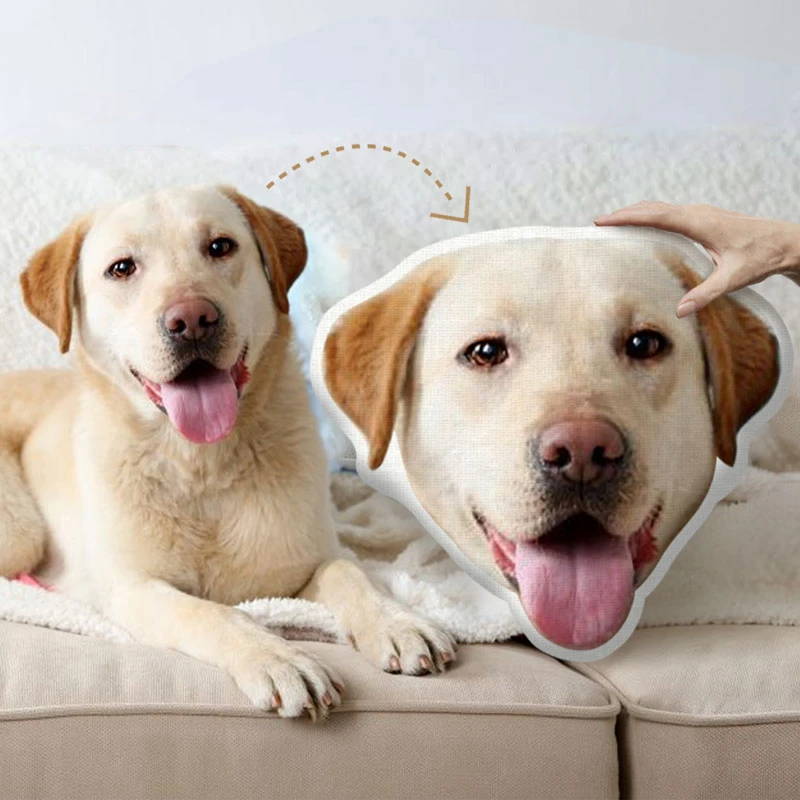 HANDCRAFTED JUST FOR YOU - All our pillows are individually cut and sewn to your pet's picture shape and handmade to order just for you!




EXTRA SOFT - We are proud to use only a very soft fabric to make your high-quality pillow. You can snuggle with your custom shape pillow for hours.




You can remove easily the cover of your pillow by unzipping it and putting it in the washing machine on a gentle cold wash or hand-wash it. Tada!.No more hassles to you
Easily washable and usable .Make memories and Have fun!
HOW TO UPLOAD YOUR PICTURE?
Choose a

clear and high resolution picture

of your pet.
Use images that have the

subject close-up

Make sure your image is

not blurred

and

not pixelated

Drag & Drop

your file in our blue box or Browse

Upload your picture
Checkout

Feel free to contact us if you need any help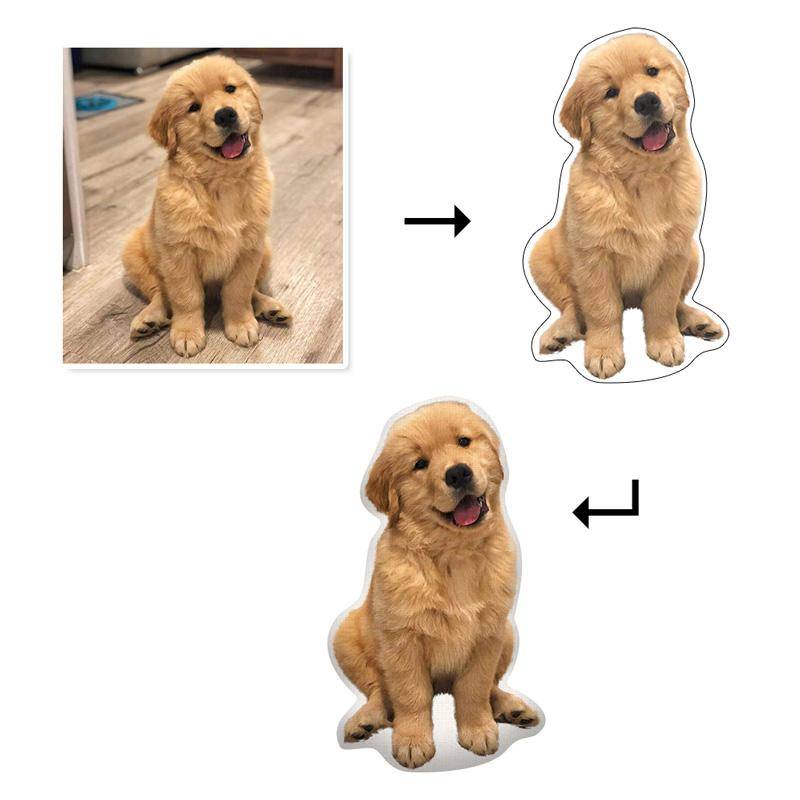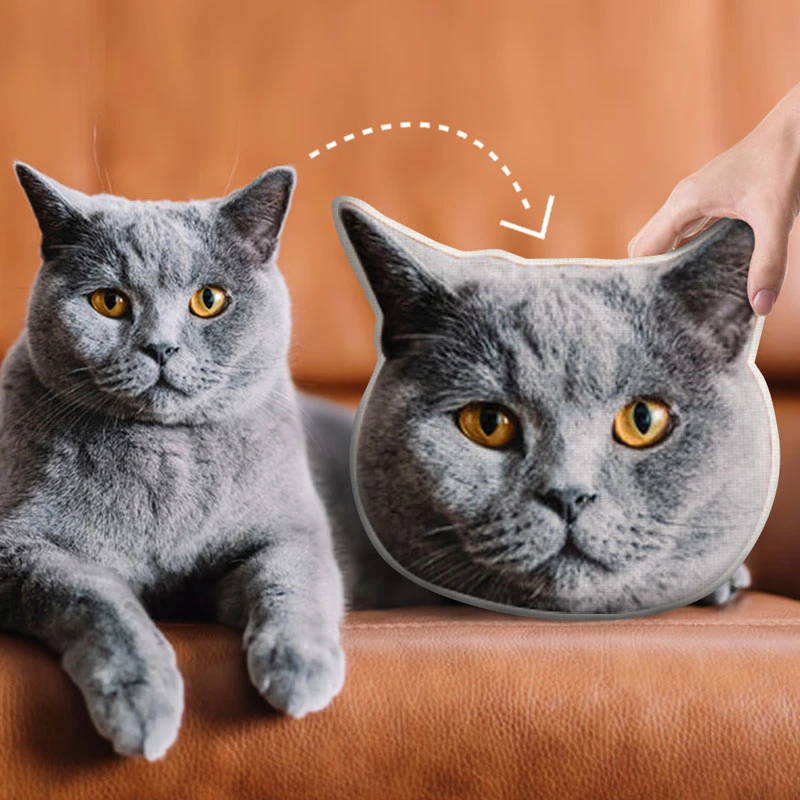 The Must Have Pet Product!
This is a must have product if you have pets with you, it will make them feel special and will be a wonderful memory for many more years.
Now, you know that this must-have accessory of every pet lover will be your next great gift to offer or... to keep! 😉
Look at what our customers say!